A Texas Azventure (2013)
In November of 2013, I took my first vacation from work and life since 2010. The last big vacation that I had taken was in November of 2010, when I went to visit a dear friend in Iowa from South Korea. This time, however, a dear friend was coming to visit me in Texas.
This was the first time I had ever met this particular friend, whom I shall call Azzy.
From the beginning, our vacation together was to be an adveeeeeenture. And that's how it turned out!
Day 1
Day 1 began with me driving from my home in Round Rock, TX to my family home in Houston, TX. Since Azzy was going to be arriving through Houston's Intercontinental Airport, we were going to be staying there for a few days and it was important for us to get the house ready for our guest.
It took Azzy a while to get through customs, but once through we went to have Mexican food. You see, my family has a tradition! My dad lives in Egypt, and any time he travels home to Houston we all go as a family to Las Cascadas, the local Mexican restaurant. We eat our fill and drink margaritas, and it's said that it helps you get over your jetlag.
Once food was had, we went home and Azzy was properly introduced to my family. We had good times drinking wine and beer, and then went to bed.
Day 2
Day 2, we slept in a bit, but I managed to get up first. When I walked into the guest bedroom to wake up Azzy, he was still snoozing, so I gently rest my hang on his head. He woke up rather quickly, and glanced about with a bewildered look on his face.
"Where are you, Azzy?" I said.
"I'm in Texas," he said, with that this-isn't-a-dream sound to his voice.
We got up and had our coffee, and sure enough he had absolutely no jet lag. Since we didn't need to take a day to rest, off we went on our adventure. We went to see the Battleship Texas and the San Jacinto monument first, since they were close by.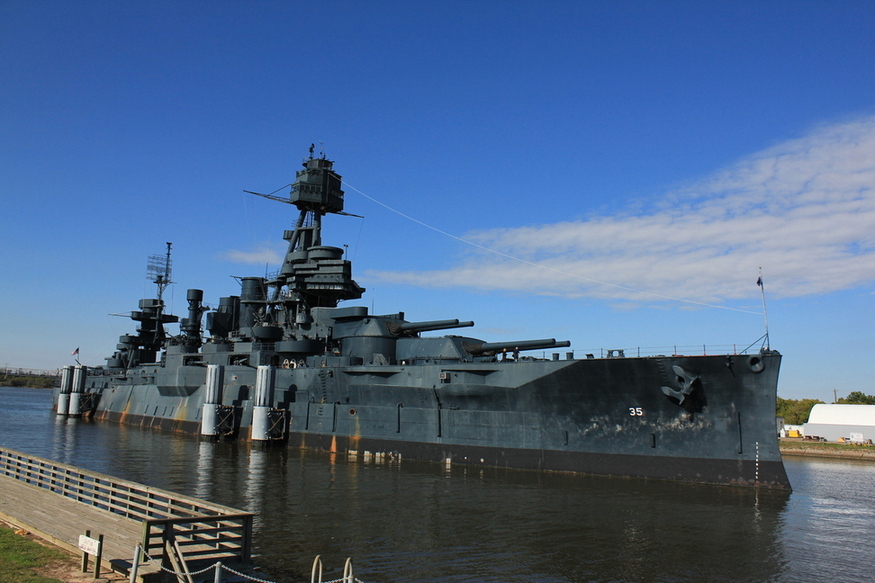 Azzy had never been on a warship before, much less one that is almost 100 years old and a veteran of both World Wars. And then when we went to the nearby monument, I taught him a bit about Texas history and what it means to the locals.
After this, we went into downtown Houston and had Vietnamese food at a Phu place that my sister recommended.
Day 3
On day 3, we went to the Houston Museum of Natural Science. Houston is a big oil city, so naturally the museum focused heavily on the science and engineering of oil extraction and geology. But perhaps the most interesting thing we saw was the Faberge exhibit.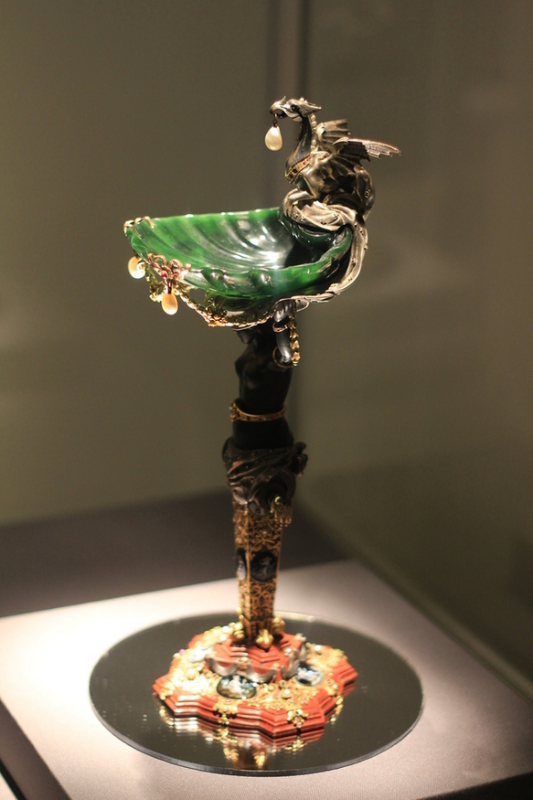 I wanted to take Azzy to the Houston Zoo as well, but we got hungry while in the Museum and didn't want to overstay our time limited parking. So I took him far far out of town to go to a restaurant that I'd had my eyes on, Bubba's Shrimp Palace. We had such a wonderful time together that I'll never forget. <3 Sadly, it was so far out of town that by the time we got back everything was closed.
Nevertheless, we had a wonderful time that evening sitting with family, drinking, and having delightfully open conversations with one another.
Day 4
This was a big day! This was the day we went to NASA for our Level 9 Tour. Azzy had been looking forward to this the most, and since I'd never gone so in depth on NASA before I was excited too! And we did see some amazing things while there…
Rockets: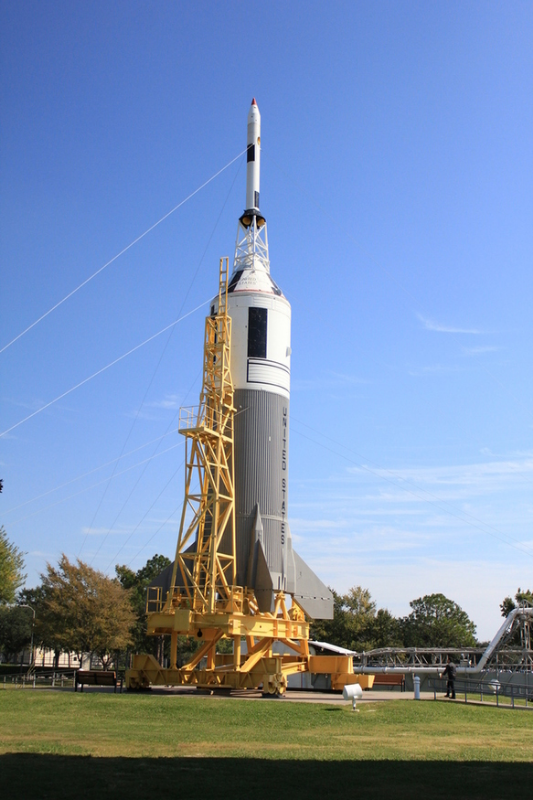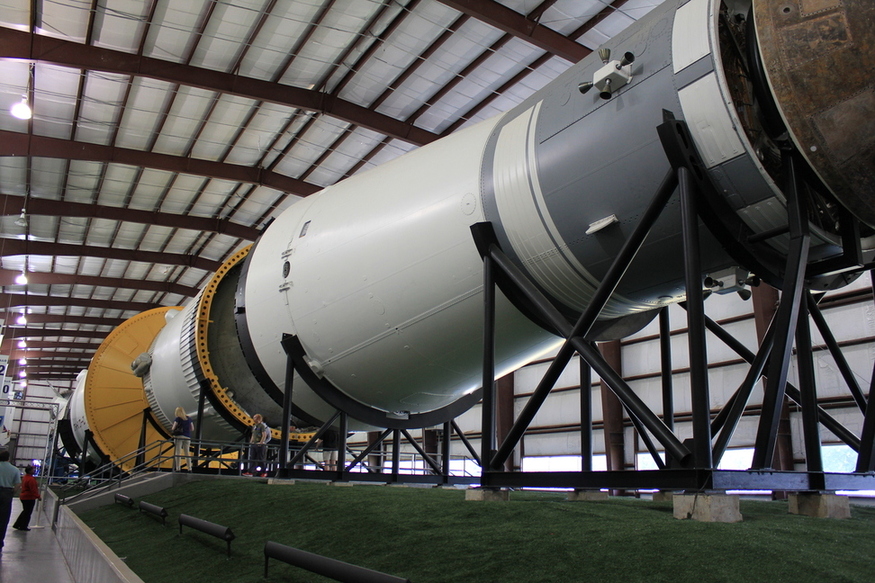 And the astronaut weightless training pool: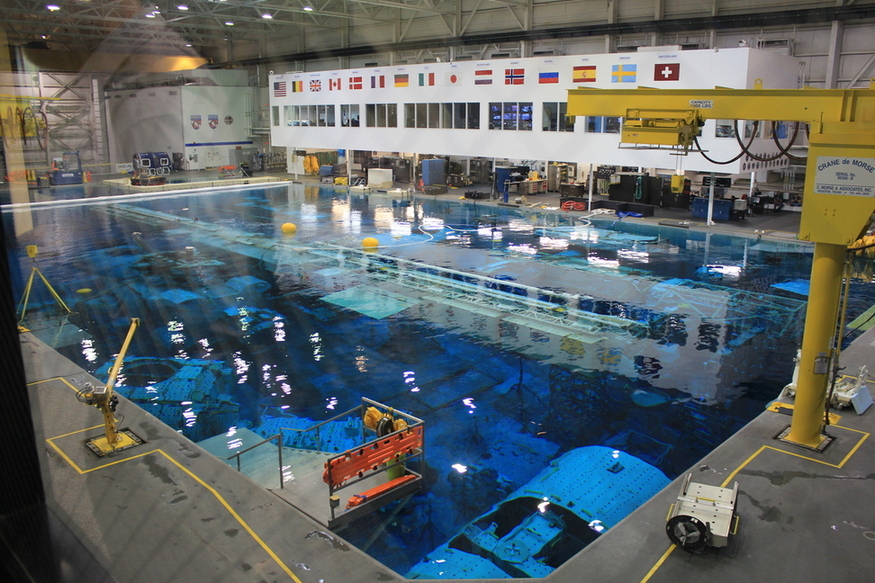 And ISS Mission Control: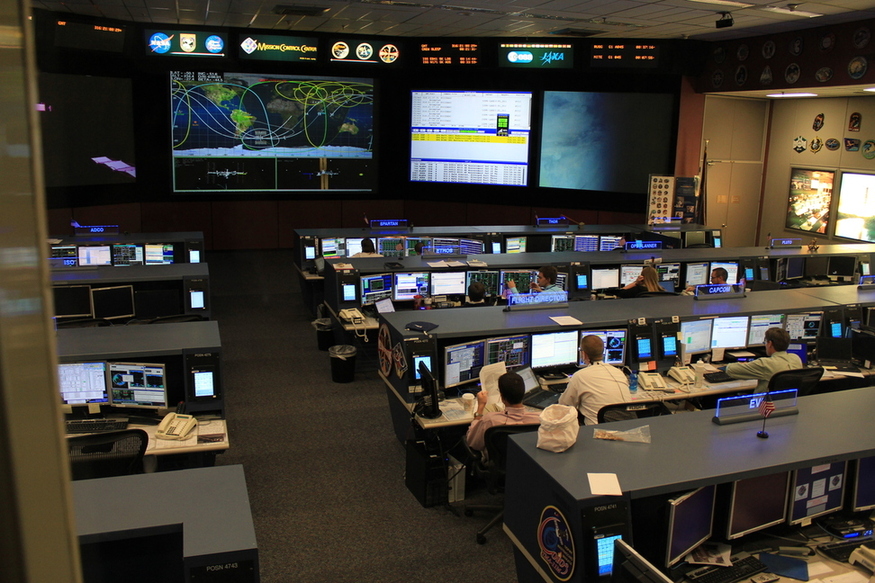 I could go on, but I'd run out of room to type! XD We got to wear little VIP tags and eat at the cafeteria that NASA employees eat in and so many awesome things. It was definitely a highlight of our trip. And when it was done, we went to eat at a local Houston restaurant called the Bluewater Boil with other members of my family. We ordered a true crawfish/crab/shrimp boil and finished it off together. It was such a unique experience for all of us, especially Azzy, that I felt really touched to have shared it with him.
Day 5
Day 5 saw us change our home base from Houston to Austin. We made the 3 hour trip up and then got ourselves settled in. But this day saw us doing something that I had wanted to do with Azzy for a really long time: eating at Hopdoddy. Hopdoddy is a local Austin chain that serves craft hamburgers and craft beer. They get all of their ingredients locally from small farmers and ranchers, and make burgers so delicious that you feel full and happy and healthy at the end.
I'd challenged Azzy to decide whether these were not the best burgers in the world when we went. It didn't take him long to agree once we'd gone. X3
That night, we went and bought Azzy a true ten gallon hat so that he could be a real cowboy for his cohorts back home. We did really good on that mark.
Day 6
Day 6 saw us go to Enchanted Rock. This was the first time I'd been out there in a really long time, and it showed. I felt decidedly unfit while hiking around this big granite dome.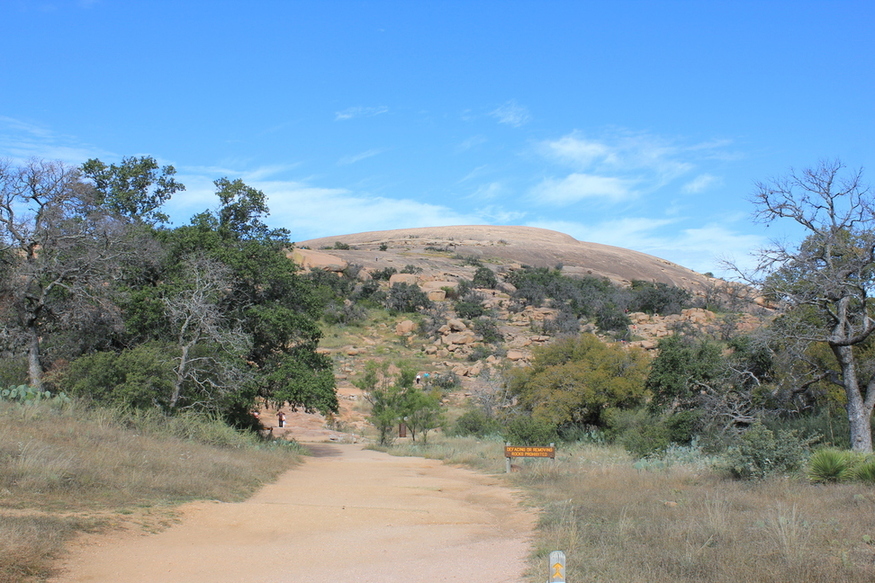 But it was so awesome. We got to talk to each other lots, make fun of the rock as it continued to loom over us. Each time that we thought we were reaching the top of the dome, another face of rock would loom over us again and again. Eventually, Azzy settled on calling it Troll Mountain, because it kept right on trolling us throughout the entire affair. And it was awesome.
In the end, we reached the top, and found that the much greater challenge was finding a way down. But perhaps the most precious moment was finding a little cave to duck away in and having some beef jerky as a light snack before continuing our journey. For that day, Azzy got to be a true Texan in the wilderness.
Day 7
This also ended up being a really big day for us. This day, we set out from Austin to Port Aransas, which is a 4-5 hour drive. Around this time, I started to realize that I hadn't really planned any slow time during this trip. No time to rest and enjoy each other's company. We had already traveled more than 500-700 miles in the last week, and still weren't done by this point. I was getting just a bit tired, but this trip was very important and the highlight of everything.
This… this was our deep sea fishing trip. I had been deep sea fishing twice before when I was younger, but by this point it'd been years since my last one. And Azzy was my excuse to indulge myself in another. Plus, it was something that he had never done before in his life, and so made for a very unique experience. And in the end, it ended up the most memorable portion of our adventure together. <3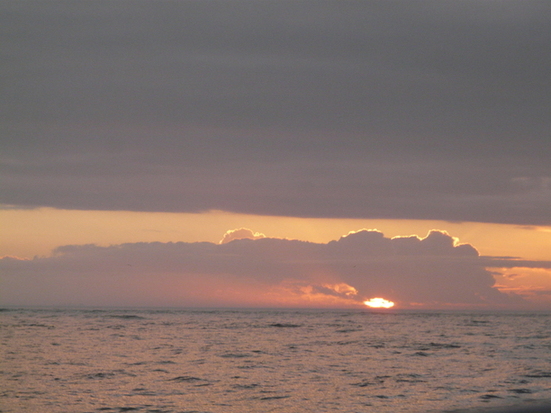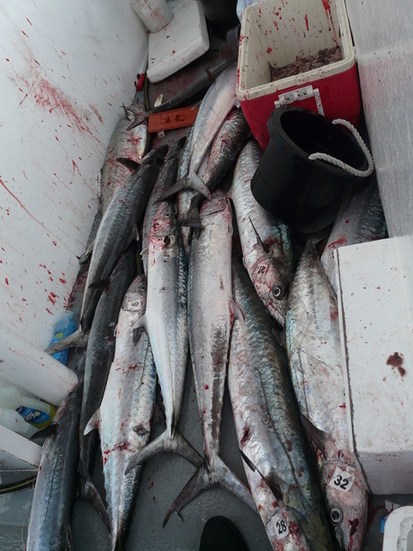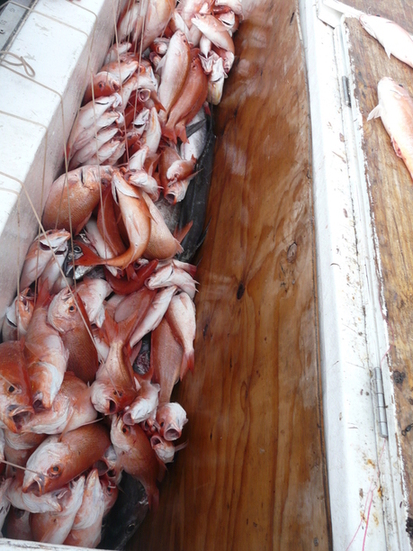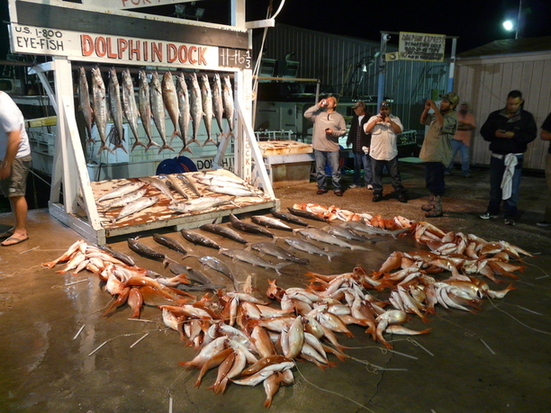 Day 8
After bagging our fish and having a well deserved night's sleep, day 8 was spent doing a hard hat tour at the USS Lexington in Corpus Christi. The hard hat tour took us with a private tour guide into the depths of this WWII naval carrier into places like the Fire Room (boiler room) and the Engine Room. Azzy got to sit in the Air Boss' chair as well as the captain's chair on the bridge. And we had a wonderful time asking our tour guide all manner of questions on what life on a carrier was like — after all, he'd served aboard four in his time.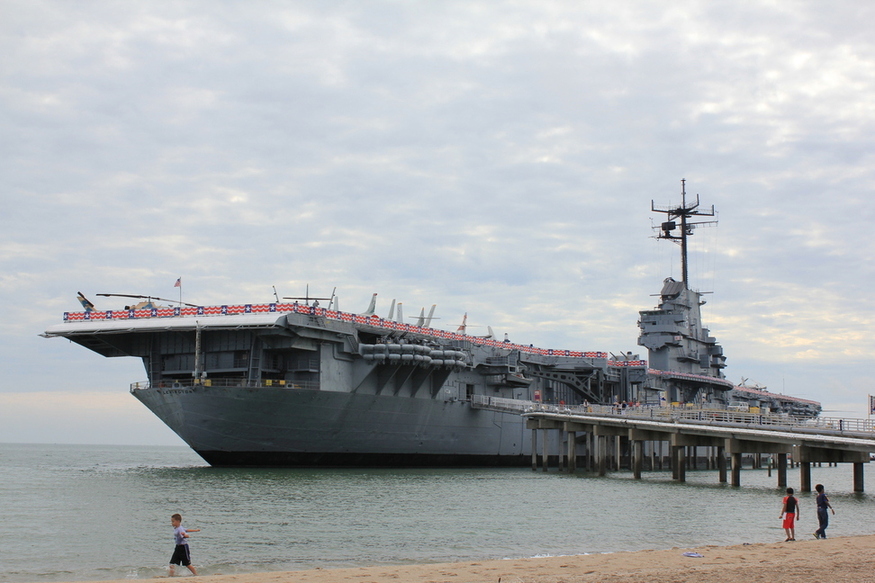 Once our tour ended, we wandered around the ship for a short while, and then headed back down the road to Austin with our goods. Once back, we surprised some mutual friends in town with a late night dinner at the Flying Saucer. And, once again, we had a well deserved night's sleep when all was said and done.
Day 9
The next few days were spent relaxing. Together, Azzy and I realized that we needed to have our slow time together as well. Originally, I'd planned to take him far far far out into West Texas to see the desert west, but I'd grown very tired at this point and we were both ready to take time to relax and enjoy each other's company. This didn't prevent us from enjoying a few more special sites, though. 😉
Day 10
On Day 10, our primary mission together was COOKING. That is, cooking the fish that we'd caught together. I had originally intended to figure out what to make on the previous day, but I ended up being lazy and running automobile errands with Azzy all day. You see, all that traveling had gotten my car to its next oil change cycle, so it was obviously time to do ALL THE THINGS.
But Day 10, we set ourselves to cook. And cook we did! We made a delicious fish chowder out of the vermillion snapper that we'd caught together, and we had it a few times again over the remaining days that we had together. It was delicious when it was done, and it only got tastier the longer that it sat in the fridge.
Day 11
On Day 11, Azzy and I once again shared a quiet day of reflection and relaxation together. My roommate, Jay, began his vacation on this day, so it was a perfect opportunity to spend time together doing awesome things.
For the most part, though, we stayed at home and continued to enjoy quiet moments of togetherness. At least until dinner. Then we went back to the Flying Saucer and drank our fill of beer and cider and had GERMAN SAUSAGE until our stomachs were ready to burst. And then ice cream after that. But it was so delightfully wonderful to do it together.
Day 12
Around this time, it really began to hit us just how little time we had left to spend together. We were both growing sad and melancholy for the near parting, but our vacation wasn't over yet! I took Azzy to Inner Space Caverns, and we went below the ground to look at cave formations.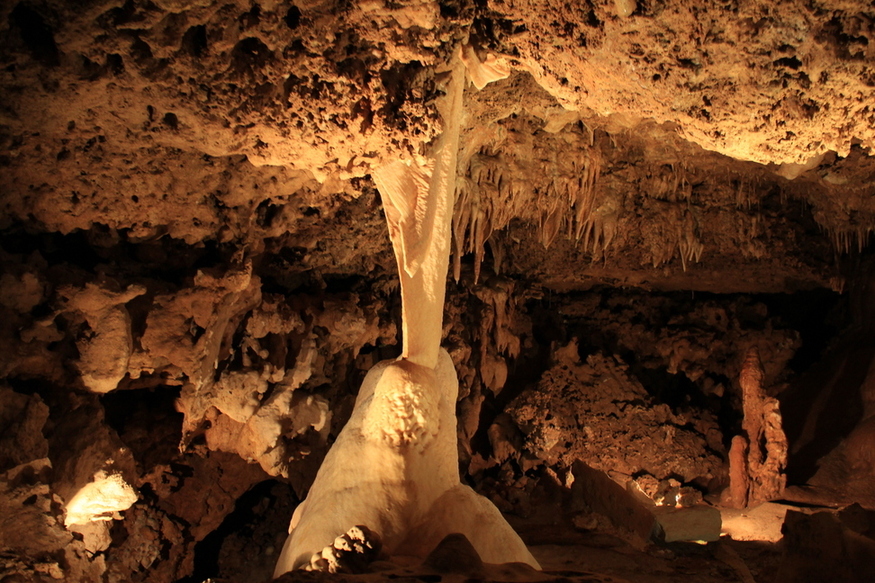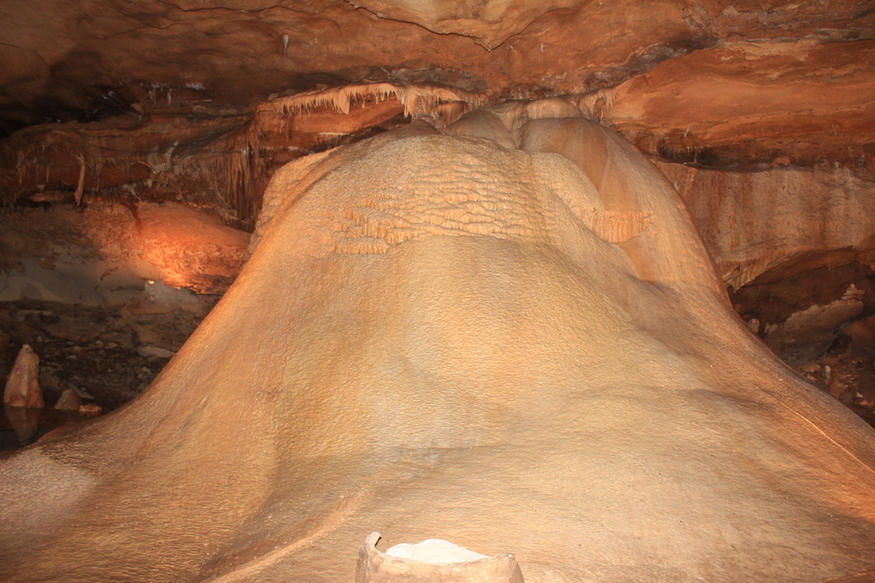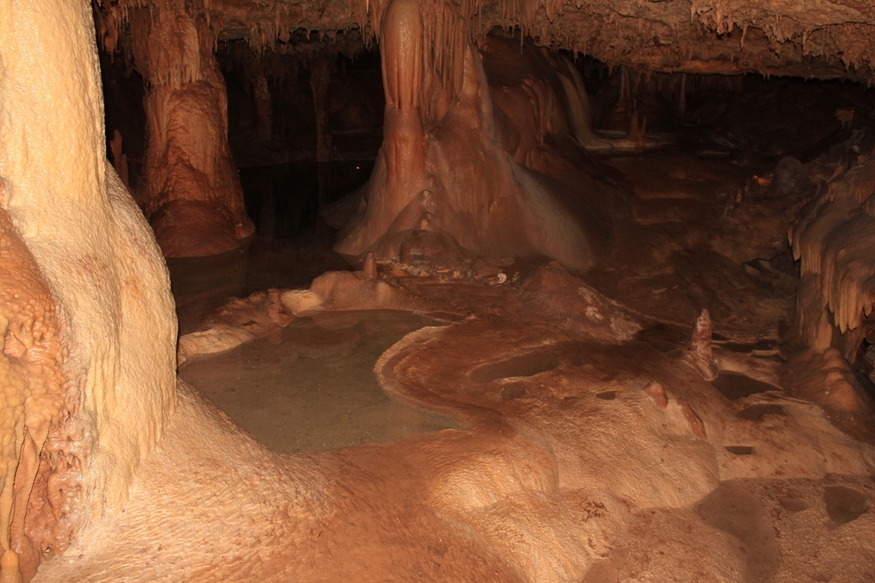 And we had an awesome time doing that. We saw some awesome rocks and many bats throughout the caves. Once that was through, we joined Jay once again for Mexican food at one of our local favorites, La Margarita. After, we had ice cream together once again.
That night, we went home and watched Despicable Me and Mega Mind while a thunderstorm rolled in. Azzy was very impressed with the power and ferocity of Texas weather, and we stepped out at one point to observe. We both enjoyed it immensely.
Day 13
Now the time really started to run out on us, and we were both becoming rather sad. But it still wasn't quite over. I took Azzy to my favorite wine place in town, and we sat down together and drank two bottles of wine together while talking about our lives and friends and futures.
As the day wore on, we made plans to see the new Hunger Games movie at the local movie theatre. But most uniquely, the movie theatre that we entered serves food and beer with their movie. Or, as I like to put it, they serve a movie with their food and beer. It was just one more really novel experience for my dearest of dear friends.
That night, we spent a long time reflecting on our shared moments together, and went to bed only reluctantly after we were just too tired to stay awake.
Day 14
And then the sad day came. And it was immensely sad when I think back on it. First was the 3 hour drive back to Houston, and then saying goodbye to all of my family that Azzy had only met the previous week. And then, we decided to end our time together as it started, as Las Cascadas with some Mexican food.
Once it was all done, I had to drive Azzy to the airport, and we hugged together for a very long time. I eventually had to gently nudge Azzy into the security check point, or he could never have left me. But it was a sweet, sweet parting — they do say that parting is sweet sorrow, and it really is.
The long, lonely drive back home that night was precisely that, but it only cements the joy that we shared together. And it will lead to a new adventure soon!~
Until then, safe travels dear friend. I miss you… <3
If you would like to view all of the pictures taken on this vacation, you can click on this link. Enjoy!